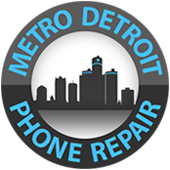 28915 W Seven Mile Rd Livonia, MI 48152
(248) 579-6889
Email Us: livonia@metrodetroitphonerepair.com
Facebook: https://www.facebook.com/mdprlivonia/
Twitter: https://twitter.com/mdphonerepair
Yelp: https://www.yelp.com/biz/metro-detroit-phone-repair-livonia-3
Foursquare: https://foursquare.com/v/metro-detroit-phone-repair-livonia/597c8b1cacc5f5228ad8930d

Metro Detroit Phone Repair in Livonia, MI is certified in repairing iPhones, smartphones, tablets, and many other mobile devices. If you are searching for iPhone repair Livonia, you're in the right place.
Our service center in Livonia, MI provides quick, quality, and affordable phone repair. Our certified mobile repair technicians possess years of experience in repairing all sorts of problems with tablets, iPads, iPhones, and other smartphones.
Business Hours:
Mon - Sat: 9:00 AM - 7:00 PM
Sun: Closed